Vacancies
Chief Executive Officer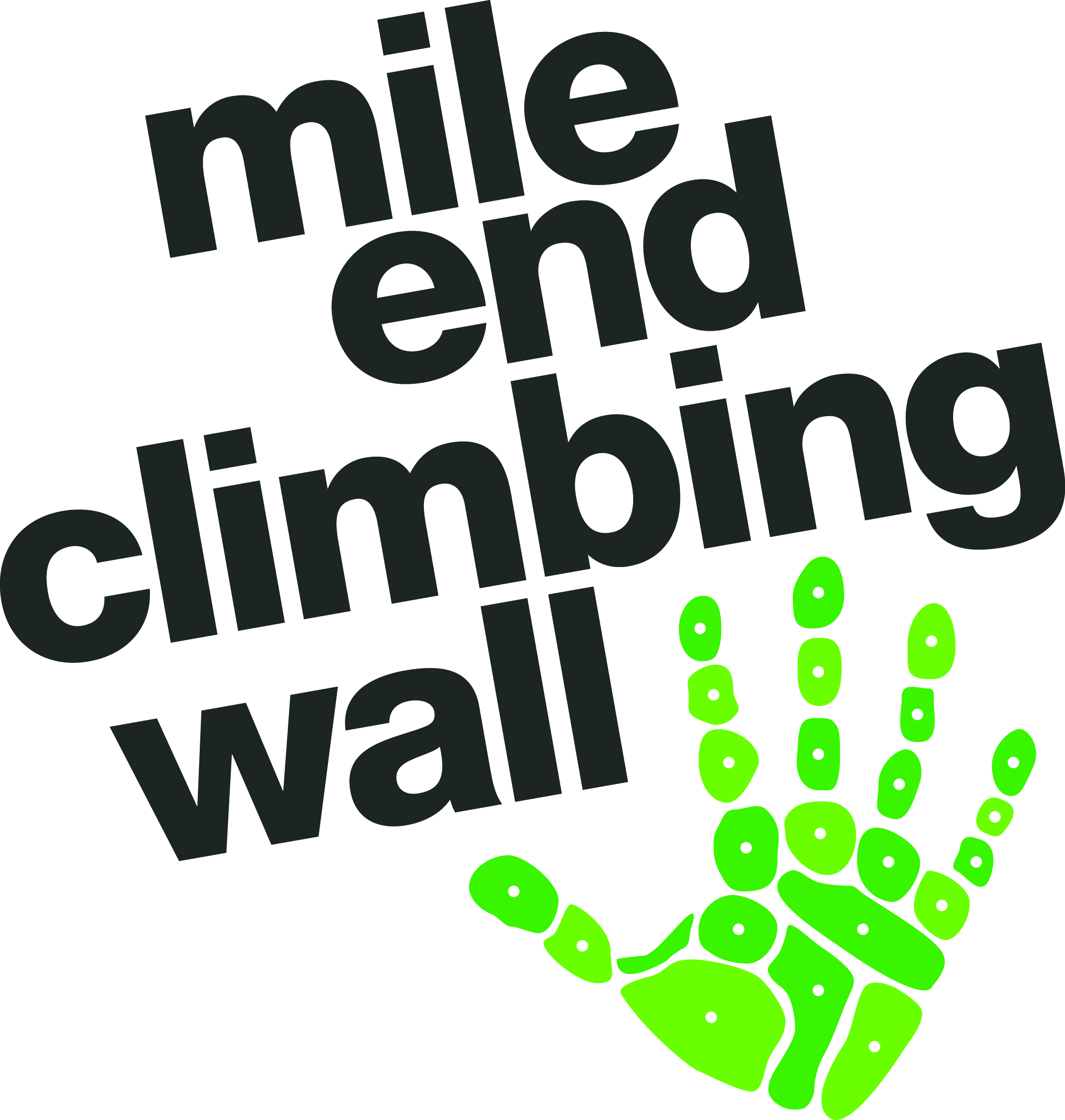 Salary: Competitive
Closing Date: 5th March 2021 (5pm) | Board & Executive
Mile End Climbing Wall (MECW) is maintained by registered charity Development through Challenge. By climbing at our centre, our customers help us to offer opportunities for youth groups, vulnerable young people, groups with special educational needs, and more.
We opened to the public in the late eighties and are housed inside what was an old pipe engineering works which is located within Mile End Park, five-minutes from Mile End Tube Station. It has approximately 1500 sq. m of climbing surface.
Our commercial success has allowed us to develop and promote many initiatives including Saturday kid's clubs, indoor and outdoor climbing courses, an extensive schools programme, climbing competitions, and sponsoring promising and deserving young climbers. It is a site that caters for all levels of indoor climbing and also as a successful training site for elite climbers. We have maintained a unique club atmosphere; climbing at MECW is more than a gym visit.
Andy Reid, our CEO and great energy source for the past 20+ years, has sadly passed away unexpectedly in January.
The opportunity is to shape and guide the organisation to further success at the heart of the east end of London and the wider UK climbing community. Working with the Trustees, the CEO will develop and then deliver a strategy to ensure MECW's long-term commercially viability in London's dynamic and fast developing climbing market and continue to grow our charitable activities.
During 2021 the role will be managing the reopening of the facility, making some facility improvements, building an operational management team and bringing the organisation back to trading profitability in H2. In 2022 the focus will turn to the execution of the longer-term plan.
Candidates will have in-depth experience of managing in the leisure sector, as well as building and leading teams in competitive markets where safeguarding and safety are top priorities. We're keen to find a CEO with an ability to inspire and influence internally and externally, together with a commitment to making the world a better place. Indoor climbing is a growth activity and an exciting place to be. There are great prospects for MECW and the person driving its future.