Open Coached Session (bouldering)
£10
Buy a Gift Voucher
---
Are you looking to improve but you're not sure how? Maybe you're new to bouldering and want a few pointers to steer you in the right direction? If so our Open Coached Session could be just what you're looking for.
These 1.5hr sessions are run by one of our nationally qualified climbing coaches. They will be on hand to give you tips and advice on making the most of your time on the wall. They will also give you pointers on where to climb and what to work on. They are also a great way to meet fellow climbers who have a similar level of experience.
They're group sessions with a max ratio of 1 coach to 8 customers so whilst you will get some individual input please remember they're not 1:1 sessions. If you want detailed coaching of something specific to you then why not book a Bouldering Improvers course of hire an coach just for you.
To reserve your place select a date from the list and book online, or call the wall directly on 020 8980 0289. Please note: The coaching fee does not include entry to the climbing wall, our standard evening entry fee of £11.00 is payable in when you arrive at the centre. This means you can stay for the entire evening, not just for the coached session.
Book Online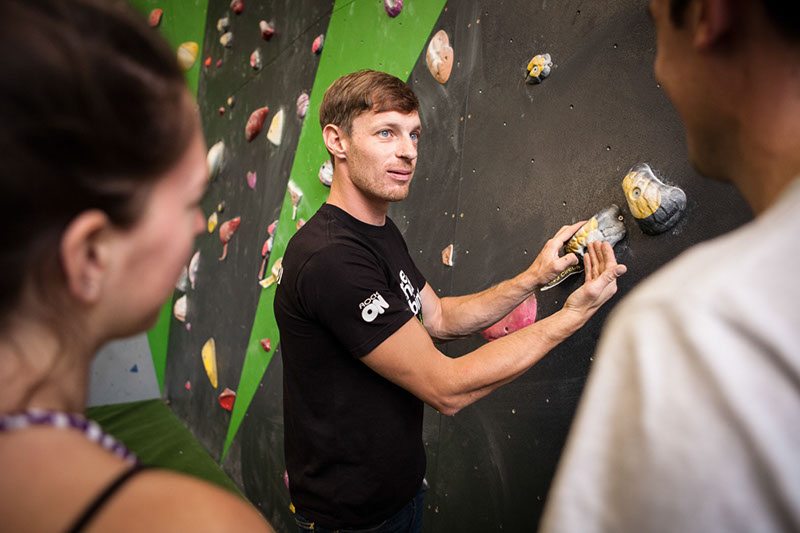 Latest Reviews

Georgia was very approachable and easy going in her approach despite me being a novice. She was very encouraging when the going got tough and made me realise how important it was to read the route. The only criticism is that is was really busy and we struggled a bit to wait for a free area.
20th September 2019
---

I've had 3x coached sessions led by Carlos and I've found them helpful and good value for money. Carlos is patient and informative and I've noticed my climbing improve this past month. Fellow climbers who join in coached sessions are usually lovely too. Sessions seem good in small groups (<4). Luckily, all three so far have been <4 attending! -Alex
5th May 2019
---

Coaching was good as usual, but the rest of the group were much more experienced than me. Maybe have different levels of weekly coached sessions, or do different routes for different people
25th April 2019
---

amaaaaaaaazing!!!
4th April 2019
---