Open Coached Session (top rope)
£10
Buy a Gift Voucher
---
This coach-led session is perfect for those of you wishing to consolodate their top-roping skills under the watchful eye of a nationally qualified climbing coach.
To take part in these sessions you must be a competent top-rope climber i.e. you must be able to do the following:
put on a climbing harness*
tie in with a suitable climbing knot*
attach and use a belay device correctly*
Your instructor and will lead the session focussing on refining your top-roping skills and coaching your movement on the wall.
Please note this session covers top-roping only, it does not cover lead climbing.
Typical issues we can help with are::
Better and more refined knots
Becoming a better and more confident belayer
Improving your confidence
Coaching to help improve your climbing technique
Finding a partner (for rope climbing not for romance - although you never know....)
Helping with ideas to take your climbing further
Places are strictly limited to 6 people per session, so booking in advance is reccomended. Customers can join on the night, space permitting (but 6 is the MAX number we will take in the group).
To reserve your place select a date from the list and book online, or call the wall directly on 020 8980 0289. Please note: The coaching fee does not include entry to the climbing wall, our standard evening entry fee of £11.00 is payable in when you arrive at the centre. This means you can stay for the entire evening, not just for the coached session.
Shoes, harnesses and other equipment can be hired from reception when signing in.
*anyone booking this session who is not competent at these skills will not be alowed to take part in the session and no refunds will be given.
For any enquiries please email enquiries@mileendwall.org.uk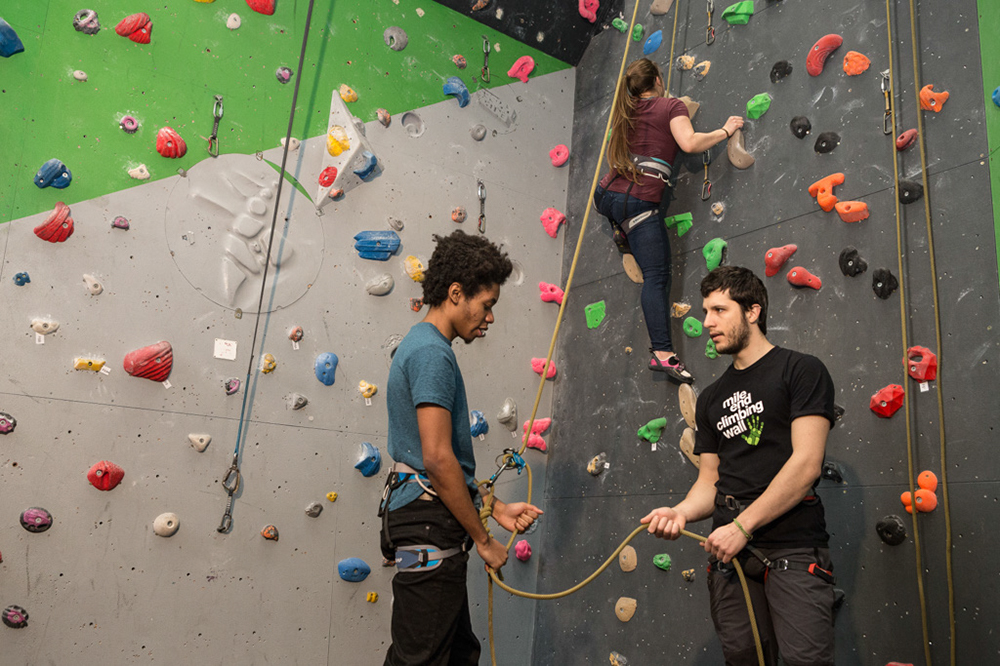 Latest Reviews

Great coach! Enthusiastic, clear, and really improved our competency.
7th February 2020
---

All went well
9th October 2019
---

Great instructor. Nice to get feedback on my climbing . The rope room is small. I'd probably go for bouldering course instead for technique
17th July 2019
---

Loved it, very clear and encouraging instructor! Definitely feel more confident after the course and know what to look out for
8th May 2019
---

It was great, Terry was awesome, pitched his advice and comments at exactly the right level for individuals of varying abilities in the group. I'll definitely do this again. Thanks.
2nd May 2019
---

I really enjoyed the course, it was really useful to get some dedicated time with an instructor, who was friendly and patient.
1st May 2019
---

Terry is a great instructor!
27th February 2019
---