Outdoor Climbing Day Trips
£125
Buy a Gift Voucher
---
Are you keen to try your hand at outdoor climbing?
Mile End Climbing Wall and Head On Out have teamed up to offer a series of outdoor climbing day trips, available to all.
Whatever your level of ability, our friendly and knowledgeable instructors will give you expert tuition, advice and coaching, searching out your ideal climbs to give you a fully tailored day out on the rock.
All kit is provided, as well as transport to and from the crag. We choose the location based on the weather on the day (most likey Portland or the Peak District), allowing us to stay one step ahead of the weather.
Price per person: £125
Places are limited to 4 per day, so book soon and don't miss out!
Itinerary for the day:
7:30am pick up from MECW
10:30/11 arrive at the crag, briefing, setup, climb
1pm lunch
1:30 climb in new area
6pm return to London
9:30/10 arrive MECW
Shoes can be borrowed from Mile End Climbing Wall if you need them, please call in beforehand to confirm your size. Your instructor will then provide these on the day.
Book Online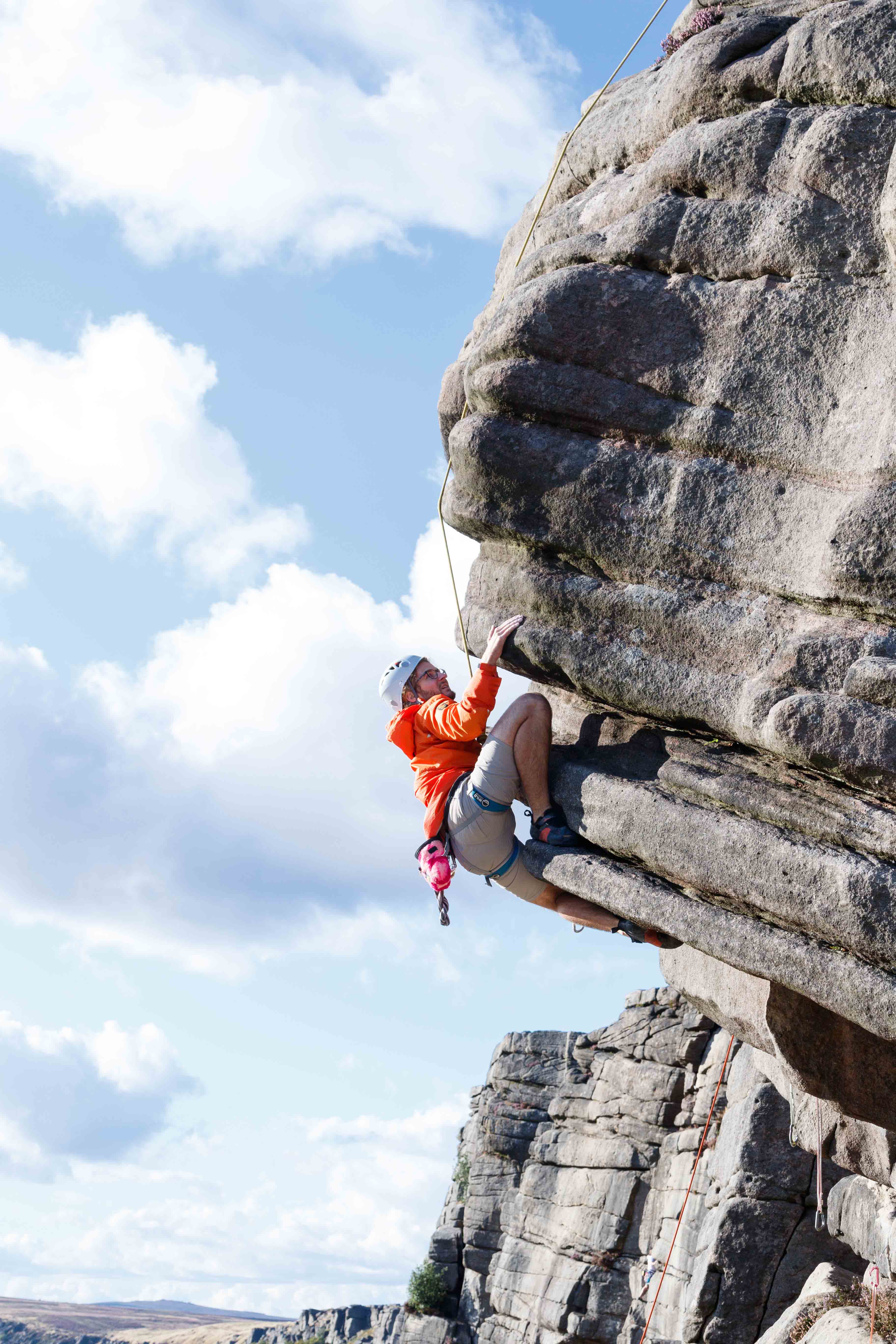 Latest Reviews

Great location and friendly helpful instructor. Really struggling to think how it could have been improved, perfect day out climbing
22nd October 2018
---

An excellent outdoor climbing experience. Expert instruction appropriately provided to meet individual climbing/learning needs. Exceptionally thoughtful instructor generously sharing his climbing know-how. Extremely good value for time and money. Look forward to further such trips. Happily recommending to friends and family.
24th August 2018
---

Great instructor, great location, great weather and loved the routes. Improve: my friend and I would have liked to have done more, we tried 6 routes in all. However a mix of people in group made this unavoidable, it took time getting from place to place and accommodating everyone. Maybe we should have done a 1:2 session in hindsight. The course does clearly say any ability so instructor did a great job based on 4 different people so it's not a course issue more expectation. I wondered if knowledge about experience /expectations could be shared in advance of the day, though don't know if practically that would make a difference.
20th August 2018
---