Women's Open Coached Sessions (bouldering)
£10
Buy a Gift Voucher
---
These group coaching sessions are run by women for women.
Your nationally qualified climbing coach Ana will help the whole group by giving handy hints and tips and advice to make the most of your climbing session. She will also give you pointers on where to climb and what to work on, all with a women's specific focus. These sessions are also a great way to meet fellow climbers who have a similar level of experience.
These group sessions have a max ratio of 1 coach to 8 customers so whilst you will get some individual input please remember they're not 1:1 sessions. If you want a higher level of coaching then why not book a Bouldering Improvers course or hire a coach just for you by calling us on 020 89800289.
To reserve your place select a date from the list and book online, or call the wall directly on 020 8980 0289. Please note: The coaching fee does not include entry to the climbing wall, our standard evening entry fee of £11.00 is payable in when you arrive at the centre. This means you can stay for the entire evening, not just for the coached session.
Book Online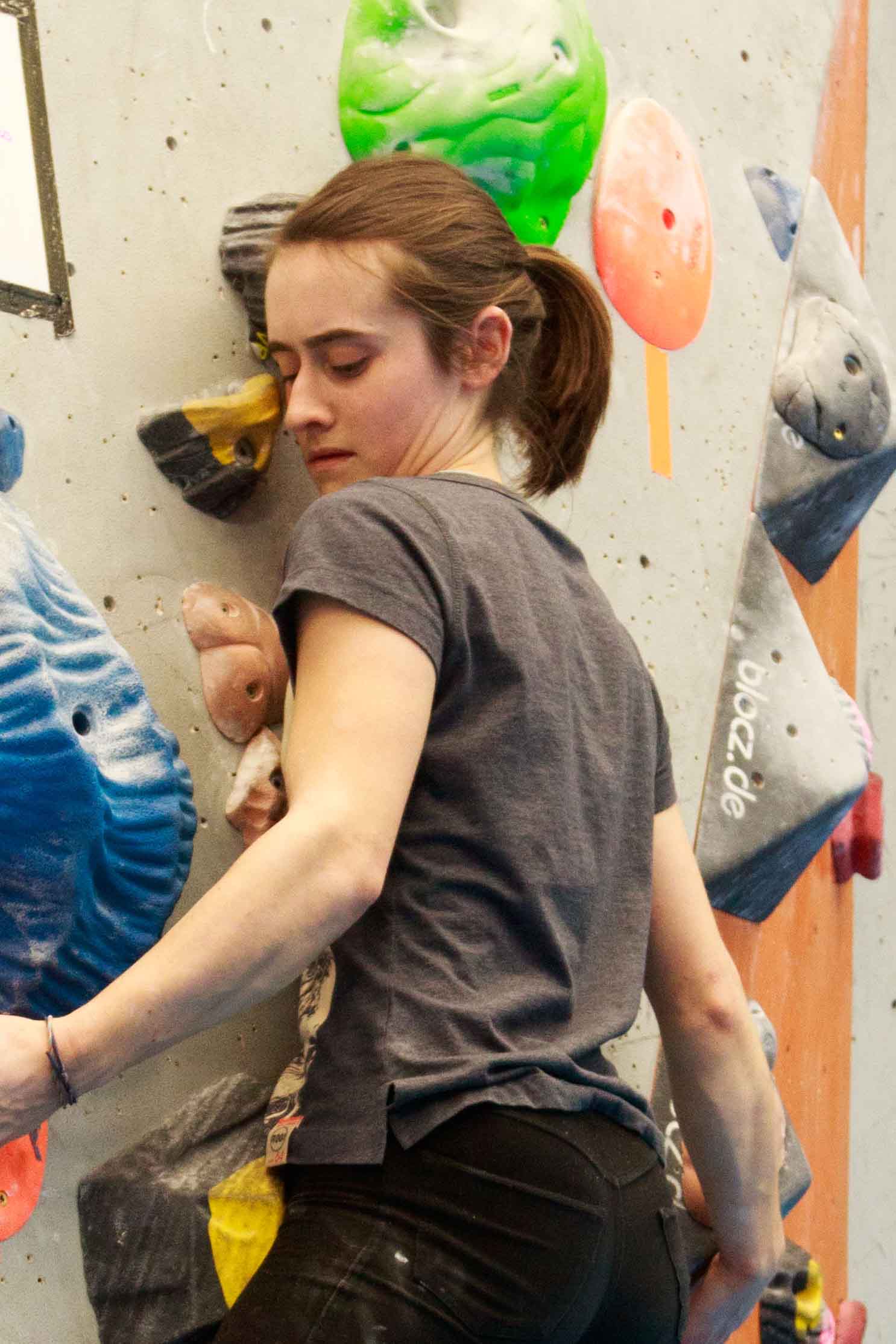 Latest Reviews

Really enjoyed Anas coaching, she was very respectful of my boundaries (fear of heights) while pushing me to do better the both times I did this course. I feel like I progressed a lot! It's sad there aren't any more of these ladies sessions coming up as I'd definitely do more if they were available!
1st June 2019
---

This was a really fun session and the instructor was fantastic. We climbed many different walls (horizontal and vertical routes with varying difficulty) and I learned a great deal about core aspects of bouldering including footwork and balancing.
20th May 2019
---

The course was brilliant and our instructor was really patient and encouraging. I felt like I made a lot of progress in a short space of time and learnt a lot of technique. Would definitely take part in the same session again, thanks!
18th January 2019
---

It could be a bit more intense, it would be better if more techies are taught
6th January 2019
---