Bouldering Improvers Course
£120
Buy a Gift Voucher
---
This course is designed for climbers who have limited experience of bouldering. It's perfect for anyone who's done our Introduction to Bouldering Course and wants to progress. This Bouldering Improvers Course will help you avoid many of the pitfalls that hinder progress and will give you the knowledge and technique to train and climb effective.
Please Note that this course is strictly for people aged 18 or older.
The cost of the course includes a 30 day unlimited use pass worth £55
Each of the three 1½ hour sessions is designed to address different aspects:
Week 1 - Back to Basics
Essential climbing skills and an introduction to the principles of training: types of holds and how to hold them, footwork (inside and outside edges, foot placement, foot swaps, smearing), body position, efficient movement, balance, stability triangles, warming up, warming down, stretching.
Week 2 - Problems and Solutions
Exploring personal strengths and weaknesses and using problem setting and solving as a tool for development. An introduction to dynamics, transition of weight, a more detailed study of foot placement, and steep ground.
Week 3 - Consolidation
Advanced footwork (toe/heel hooks, flagging), understanding momentum. Learning to structure sessions in terms of your activity and recovery balance. Putting things into context and looking to the outdoors for inspiration.
Availablity - Choose from the list of dates below (please note that the date shown is the start date. The other sessions run at the same time on the next two consecutive weeks)

Book Online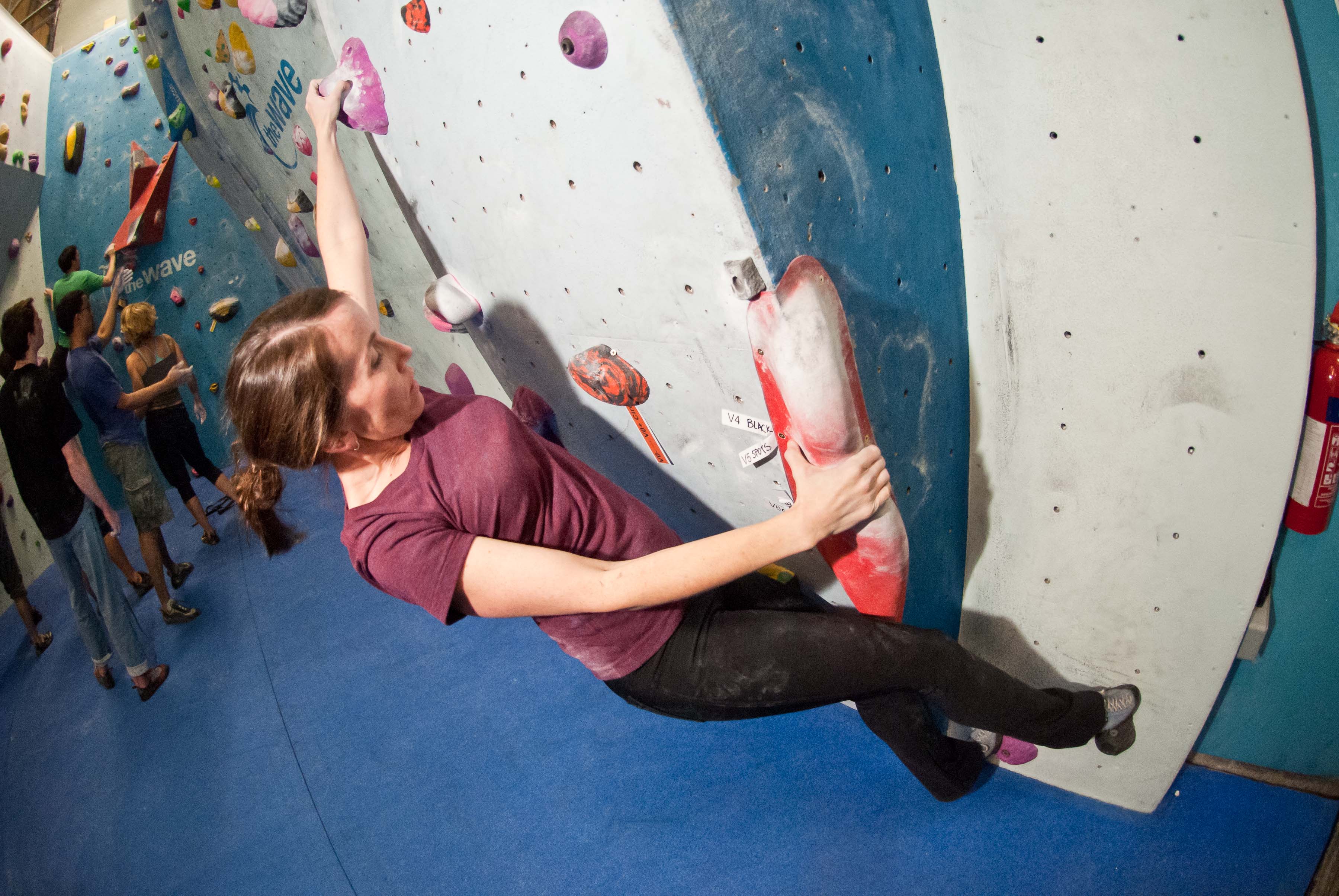 Latest Reviews

Perhaps more reinforcement materials... weekly notes etc
3rd March 2020
---

Everything was great!! Our instructor was so helpful and encouraging, and I feel my climbing has really improved as a result.
2nd March 2020
---

Really enjoyed it! Friendly and helpful instructor, really appreciated being able to start in the training room and then getting to learn how to use each other wall / space. Lovely atmosphere at the centre, would love to do another course with you guys :)
29th February 2020
---

It was really great - I have no complaints! Nick and Georgia were really helpful and I feel I significantly improved over the three sessions.
13th February 2020
---

Nice instructors, great place. Not sure this course was for me though. I think explaining a bit more what this course is about would be great. Some things seemed really simple and other really hard. Maybe having some kind of level would made the all experience a bit more enjoyable and it would be easier to learn from it.
10th February 2020
---

I loved it, kind of liked having a variety of instructors! I also would love a list of all the techniques, it's hard to remember it all!
6th February 2020
---

I really enjoyed the course! very good coach, I learnt a lot and I practised the movements and techniques in boulder problems around the center. Would definitely recommend to a friend!
5th December 2019
---

Friendly and supportive instructor with very good tips and exercises. There were only three participants in the end so plenty of one-to-one instruction which was also great. Would definitely recommend to a friend!
22nd August 2019
---

Loved it! Learned a lot. The course could maybe run for 4 weeks so you can focus on important skills like flagging, overhangs and heel hooks with supervision a bit longer.
17th July 2019
---