Climbing Session for Kids
£15
Buy a Gift Voucher
---
These sessions are simply what the title suggests, fun climbing sessions for children and young people.
They are perfect for children who just want to experience indoor climbing under the watchful eyes of one of our nationally qualified instructors without having to be part of a structured course.
There's no specific structure to this session, it could be ropes or it could be bouldering or even a mix of the two. It's even possible the instructor may throw an abseil into the mix.
Parents please note: This is not a course. These sessions are aimed at young people just wanting to climb and take part. If you are looking for a structured climbing course for young people you should look at our NICAS / NIBAS courses.
how long is the session?
Each session is 1.5 hrs long
how much does it cost?
Each session costs £15
How old does my child need to be?
The sessions are for children aged 7 upwards (anyone under 7 will not be allowed to take part and no refunds will be given)
Do I need consent forms for my child to take part?
Yes, each child needs to be registered with us. The consent form has to be signed by the childs Parent or Legal Guardian (not a nanny, child minder or other relative etc.)
Can I watch my kids climb?
Unfortunately there are no spectators allowed in the centre
Where can i get the form?
You can download the form here
Refund and Cancellation policy:
You must give 72 hours notice if you need to cancel or amend your booking. Cancellations within 72 hours from the course start date will not result in a refund, date changes or other amendments will not be granted.
Book Online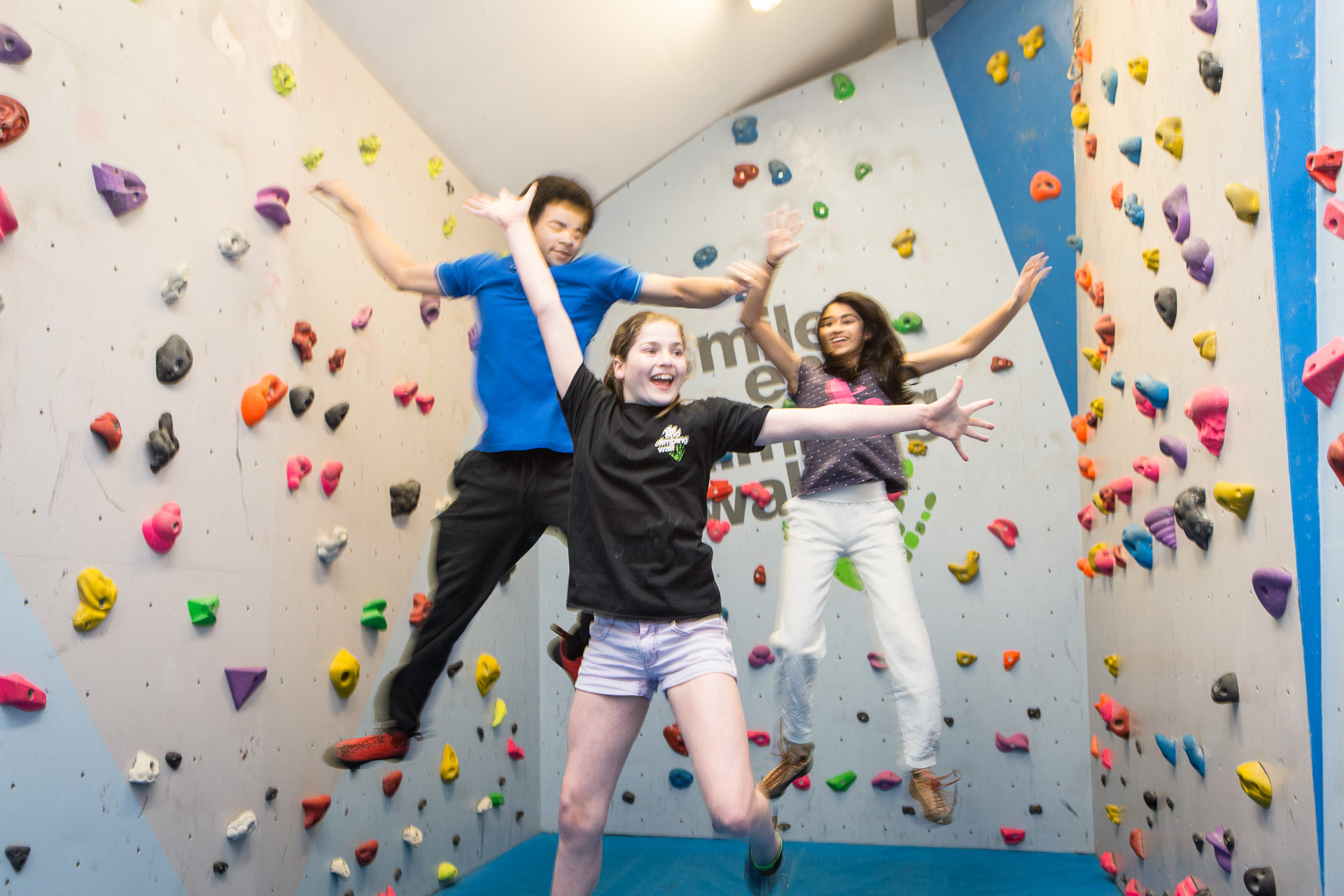 Latest Reviews

Great friendly, professional stuff! They always make the kids sessions fun and interesting, mixing up the games/activities.
18th April 2022
---

Louisa loved doing this course - the instructors were supportive and patient but also ready to set challenges.
12th April 2022
---

My daughter enjoyed it. Instruction was good, fun, safe and testing of ability. So much so we signed on to NICAS the same night.
6th April 2022
---

It exceeded all our expectations. My son doesn't always enjoy mainstream school sports, but enjoys the climbing every time!
1st March 2022
---

All good ! If leader wears a mask - a transparent mask would be better so kids can hear and if some hearing loss - they can still hear well through lip reading too .
19th February 2022
---

Kids had a great time Thanks for this great time
19th February 2022
---

My son lives the opportunity to climb with a professional instructor
18th February 2022
---

The children has a fantastic time Thankyou. The Instructor was lovely and great at engaging the children's different personalities and abilities and all came away with a sense of achievement. The variety of activities were good food and great facilities. I would highly recommend and my children are keen to come back and do more.
17th February 2022
---