School Holiday Climbing for Young People
£10
---
This School Holiday Mile End Climbing Wall is offering young people aged 7 and older the chance to have a go at Indoor Climbing.
The emphasis is on fun, with roped climbing, bouldering and maybe even an abseil.
The sessions are fully supervised by one of our nationally qualified instructors and all equipment is provided.
Each session is 1.5 hrs long and costs £10 per person.
Tuesday, Wednesday and Friday throughout the half term holiday
Session Times*:
10:00 - 11:30
12:00 - 13:30
14:30 - 16:00
*please check when booking as some times may vary.
Please note the following:
These sessions are not courses, neither are they progressive. They are intended as a fun active introduction to indoor climbing. Parents or young people looking for a more structured learning experience should consider our NICAS or NIBAS courses.
All young people MUST be registered with us before taking part in the Holiday Scheme Sessions (download form)
A Parent or supervising adult must bring the completed form to the first session (the form must be signed by the childs legal parent/guardian. It cannot be signed by a nanny, other relative or any other supervising adult).
Any young person who turns up with a form that is incorrectly filled out (or without a form at all) will not be allowed to climb and no refunds will be given.
Parents / supervising adults are required to stay on site for the first session
If you have any questions please call us on 020 89800289
Registration requires parental consent using the following form. Consent must be given by a parent or legal guardian and not by a nanny, child minder, friend, relative etc.
Frequently Asked Questions.
How old does my child have to be to take part in your holiday activity sessions?
Children must be a minimum of 7 years old
Do I need to fill out a consent form for my child to take part in the sessions?
Yes. Each young person has to be registered with us using the registration/consent form that can be downloaded on this page
Does it matter who signs the form?
Yes. The form has to be signed by the parent or legal guardian of the young person. We will not accept any forms signed by any other person no matter what their relationship to the young person.
Do the parents or supervising adults have to stay whilst the sessions are running?
A Parent or supervising adult has to stay on-site during the first session. During any subsequent sessions parents can leave the site providing they return promptly for the end of the session.
I'm looking after some children who aren't mine, can I book them on and bring them along?
Yes, as long as you bring along the form signed by the parent of each young person (or if the young person is already registered with us).
Do I have to fill in the registration/consent form each time my child comes along?
No. Once we have the completed form the information is kept on file for any future bookings.
I've booked a place (places) and can't make it. Can I have a refund or change dates?
To get a refund or move dates you have to give us a minimum of 72 hours notice.
If I turn up and the form is incorrectly filled in will I get a refund?
No. We cannot accept forms that are incorrectly filled in. If this happens young people will not be allowed to climb and no refund will be given.
Parents are required to stay on site for the first session. If you have any questions please call us on 020 89800289 or email
Book Online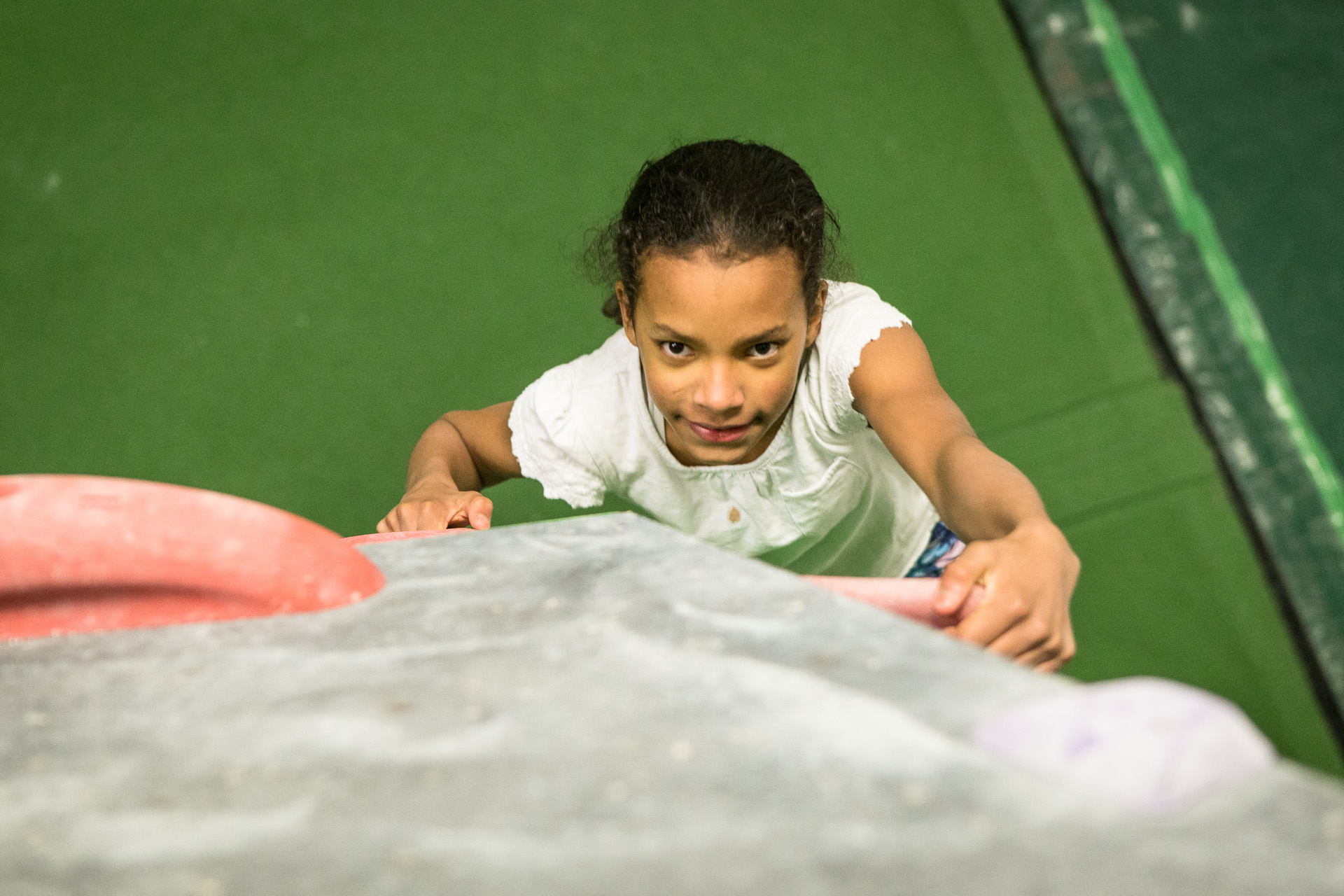 Latest Reviews

All good
19th February 2020
---

Kids really enjoyed the session.
18th February 2020
---

New to wall climbing. We had a great team leader, Nick. Really made the kids feel safe, confident, and rearing to go! They really had a great time! We're looking forward to coming back!! Thank you!!!
25th October 2019
---

My kids (9 & 10) said they wanted more choice of what wall to climb, and they found it frustrating having to wait while the person before them had climbed. As a parent I am happy with the session but appreciate they wanted more action, less waiting.
24th October 2019
---

A little warm up or introduction at the beginning would have been good. A big thanks to the instructor. My daughter loved it and is already really keen to come again!
23rd October 2019
---

Really lovely instructor. Baptist's. Makes my somewhat anxious (although enthusiastic) daughter relax and enjoy the sessions. Great affordable opportunity for kids to climb in a relaxed environment. We love it here.
23rd October 2019
---