Introduction to AutoBelay
£25
Book Now
Buy a Gift Voucher
---
Autobelay?...
If you're a boulderer looking to make the first steps into the world of bigger walls, why don't you sign yourself up for our AutoBelay course? In this 1 hour course we will show you everything you need to know to correctly use the AutoBelay's in our centre.
This course is for people 18 years old and above.
what you will learn:
How to put on a harness
How to correctly attach yourself to an AutoBelay
Check if everything is working correctly
Route reading
Safely descend from a climb
Training ideas
what to bring:
As for any climbing session please dress in a comfortable outfit, if you have your own climbing shoes and harness you can bring it with you. Don't worry if you don't we will provide all the necessary equipment for you - including climbing shoes.
Important information:
If this is your first time in the centre please make sure to finish registration before you arrive. That will greatly speed up the process of your admission to our centre.
Refund and Cancellation policy:
You must give 72 hours notice if you need to cancel or amend your booking. Cancellations within 72 hours from the course start date will not result in a refund, date changes or other amendments will not be granted.
Book Online
---
---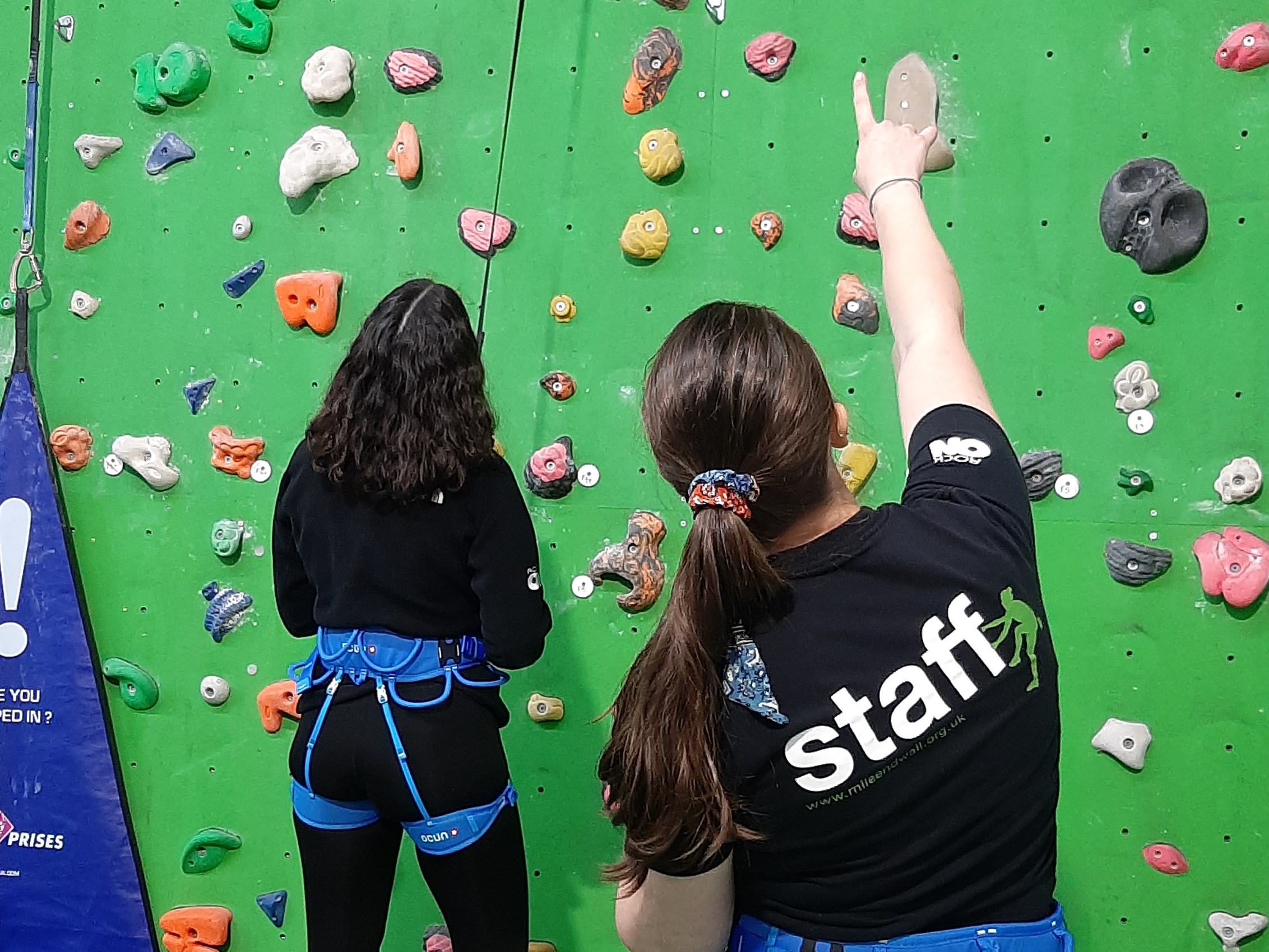 Latest Reviews

Perfect.
25th February 2022
---

The class was an enjoyable and thorough introduction to autobelay. I felt safe and in good hands. I liked that the course was during the day when the walls were much quieter. Matt the instructor was brilliant, patient and always willing to take the time to explain things. The instructor is wearing a mask is definitely not ideal, as masks do make communication that little bit harder, and makes it slightly less easy to feel reassured while trying something that's quite outside of my comfort zone - so once mask rules are relaxed I would hope that instructors are not obligated to wear them (unless they especially want to). Overall a brilliant session and I wouldn't hesitate to recommend it. Good value too.
25th January 2022
---

Anna was an amazing instructor! Took the time to explain everything, had a lot of patience and gave me confidence to try several routes. By the end of the course I was really enjoying jumping out of the route.
31st October 2021
---