Taster Sessions
£25
Buy a Gift Voucher
---
Taster Session
Want to try climbing under the watchful eye of a nationally qualified instructor? Why not try a taster session.
What is it?
A Taster Session is a 1.5hr taster of roped climbing and bouldering (climbing without ropes above crash matting).
Who's it for?
Anyone 14 years and above can take part in a taster session but they must contact the centre (020 89800289) to get the correct consent paperwork. N.B. anyone under 18 who turns up for a session without the correct paperwork signed by their parents will not be allowed to take part and no refunds will be given.
What will I learn?
Strangley enough, not a lot. A taster session is just that, a taster. It's perfect for those people who just want to come along and have a go to see what it's all about.
If you want to actually learn how to boulder or understand the nitty gritty of how to climb with ropes then we recommend either a Roped Climbing for Beginners or Introduction to Bouldering course.
What will I do?
Your instructor will get you kitted up in your climbing gear and then you will spend time climbing with ropes. You will then try your hand at bouldering. It's the simplest and most accessible form of climbing and the easiest way to get into the sport.
What do I need to bring?
Climbing shoes and all technical equipment are included. You just need to bring a £1 (refundable) for a locker and a bottle of water (or buy one when you get here).
What Should I Wear?
Basic gym wear is best. Please note that climbing walls get really hot in summer and a freezing in winter so dress appropriately.
How Much does It Cost?
The 90-minute session costs just £25.00 (please note that this does not include registration as a member of Mile End Climbing Wall).
What can I do after?
Once your session is over you are free to leave the centre. You cannot just stay on and climb in the centre. If you do wish to carry on climbing without the supervision of the instructor you must report to reception, register, pay your registration and climbing fees and undertake an induction tour (over 18's only).
When do the sessions run?
Times and days of the week vary so look through the list below and click on a session to book online.
Book Online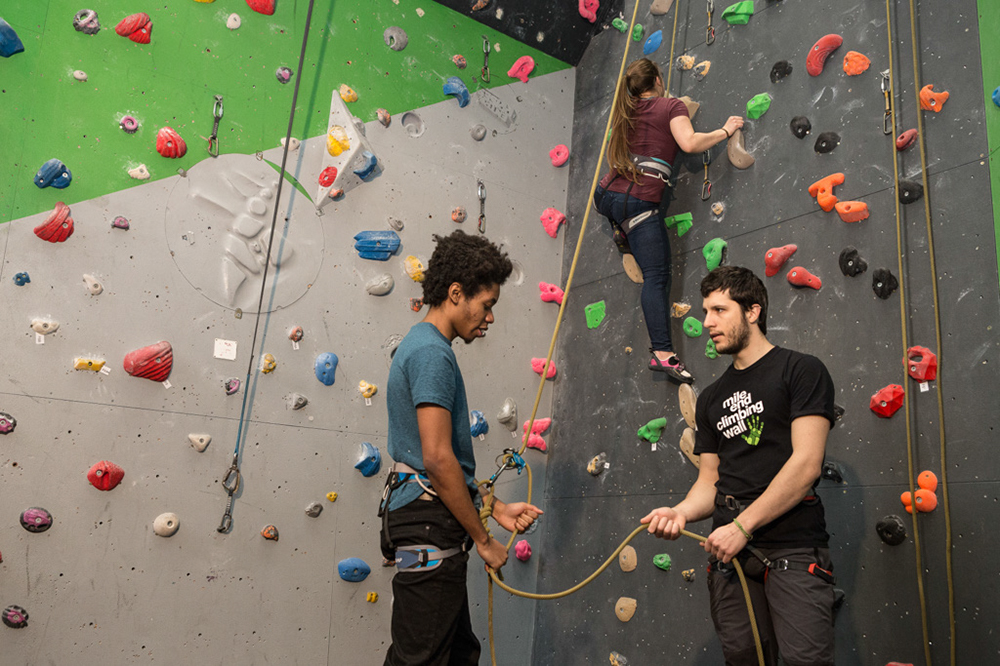 Latest Reviews

Loved it, I shall be attending weekly. Great hobby/sport. No regrets!
8th October 2021
---

The staff are friendly and the place is a hidden gem in East London. Full body workout.
25th September 2021
---

The instructor gave us a tour followed by instruction on how to use the facilities and safely climb. The both of us thoroughly enjoyed the experience and will be back soon.
25th September 2021
---

Loved it, great for mental and physical mental well-being. The staff are very nice.
16th September 2021
---

Georgia was a really lovely, friendly and encouraging instructor. As a complete beginner I felt safe and informed about what to do and why - it really was a taste of what climbing as an activity is like - and I've already signed up for another course!
8th September 2021
---

Really enjoyable course and Callum was a great instructor
6th September 2021
---